Keeping up with Kelsey - January
So I teased you guys a little bit with this idea in my New Year's Resolutions blog and now I'm here to deliver! 
The overall goal of these monthly blogs is to let you get to know the girl behind the camera a little more. Photography is a huge part of my life but surprisingly, it's not all of it, and I want to share that other part with you! 
So January has seemed to drag on forever, like how it's just now the 31st is beyond me. School started back up as it does and with it the overwhelming realization that YOUR GIRL IS GRADUATING is slowly setting in. It's weird because up until about October I was supposed to graduate next May, but some things got moved around and here I am. It still hasn't clicked and I'm not sure I want it to. 
Though I started my internship in December I didn't get quite into the swing of everything until school started back up and boy oh boy is there a lot going on. You can check out the galleries that I've been a part of at https://purduesports.exposure.co. They put my name on things, it's pretty cool. I've already learned a lot and have completely fell in love with the athletic program here at Purdue. It truly is one of a kind and our marketing team kicks butt. I hope the rest of the year is as fun as basketball season has been. 
Speaking of basketball I went and photographed some of my little sister Lilly's sporting events the other weekend and it was an interesting experience. When I shoot for Purdue they always tell us that we want to put the athletes in the best light that we can and make it look like we won (even if we didn't) when people look at the gallery. This is extremely hard with middle schoolers and when they are losing by 20 points. (They did a lot better at volleyball!) But it was still really fun and I got some good shots. You can click on the pictures below to check out those galleries! 
[I told you guys that this wasn't going to be about photography and here I am, talking about photography, sorry it's not all of it but it is like 95%] 
January was also a rough time for my family, my grandpa spent pretty much the entirety of it in the hospital in and out of the ICU which was really scary but he's back home now and getting better! It brought a lot into perspective for me. I took a lot of stuff for granted that I've been a lot more aware of now. I'm grateful for that I suppose, and even more grateful for the positive outcome that came with it.  While everything was going on with my grandpa they moved him to a hospital down in Indy. Because this was much farther away from my parents who had been spending a lot of time with him, and much closer to me, Brock and I decided to go visit him while he was down there. We also took the opportunity to go out to dinner and take some cool night photos. You can see most of the pictures on Brock's blog at https://lifeofbrock.com/2018/01/24/youtube-non-profits-and-photography/. But I'll give you a little teaser gallery too!
Brock has also recently started vlogging and just overall youtubing. Which him being a big part of my life has affected me as well. Now I know what you're thinking, I was a little skeptical at first too. BUT, he's actually pretty good at it. Like I genuinely look forward to watching his videos and it's really made us focus on the good in every single day. It's really cool actually how in just a couple weeks it's already made such a big change in our lives. So go give it a look! (I did all the B-Roll for the Indy trip and I'm mostly just really proud of the steering wheel shot at 7:06, check it out) 
 Some other highlights of January include
- I dyed my hairs red! It'll probably only last another couple days but I really liked it while it was here. I'll probably do it again every now and then. $5 hair dye isn't super great for your hair but it lasted for me just as long as the $70 treatment I had done a couple years ago, so worth I guess. 
-seeing Dan Cummins in Indy. If you don't know who that is he's a comedian who does a weekly podcast called TimeSuck. It's pretty great, though I've only listened to a handful of the podcasts I'm really glad that Nick and Brock encouraged me to go with them. It was a hilarious show and I don't think I've laughed that much in a long time. (plus we got growlers from SunKing and I've wanted a large alcoholic beverage holder to hold change for a long time so win-win)
-BOOKING OUR SPRING BREAK TRIP! Brock, me, and 3 of our friends will be staying in Fort Lauderdale for a whole week in our own apartment soaking in the sun and rays and just plain ol' relaxing. I'm pumped. There will be pictures and vlogging galore so be on the lookout for that. 
-so Brock and I have been watching DragonBall/DragonBallZ for the past few months and WE'RE ALMOST DONE WITH THE FRIEZA SAGA. seriously. it's been like four years. this ONE FIGHT takes an entire season. It's insane. Goku just went super saiyan. I'll keep you updated. Stuffs going down. #revengeforvegeta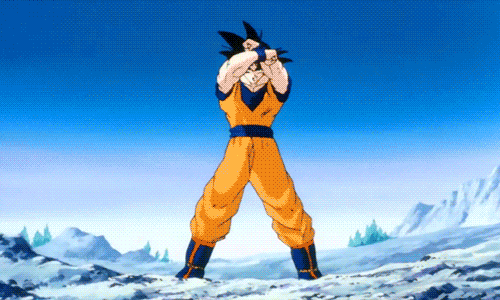 So yeah, that's my January. I'm super excited about February. We got Valentine's day, and MY BIRTHDAY, and a bunch of couples sessions, and just a heap of fun. So hopefully I'll see you again in a couple weeks. If you want to make sure you get these blogs as soon as they come out, be the first to hear about mini sessions, and even have access to exclusive deals go ahead and sign up to that subscriber box down below (or over to the side but like no one uses a desktop to read these anymore) and I'll make that happen! 
Also if you're in a relationship I'm currently holding a pretty freaking great deal for couples for the entire month of February, I'd go check that out. www.instagram.com/bykreneephotography I'll leave you with this cute selfie of me because I don't post enough of those.